On a rare dry and slightly sunny day, I looked out my parents' back door and saw these...
Poppies are my favorite flower and I love how Mom planted these on the spot of our old playhouse.
I turned away from the poppies and realized someone wanted some of my attention too.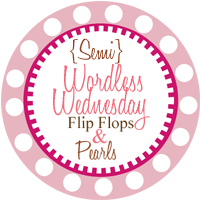 Also linking up to Wordless Wednesday over at
Pinke Post
.